Another World Ocean's Day, and another educational project that has been cooking for the Mediterranean Sea basin!
Following the steps of the Blue Schools Network established by the EU4Ocean coalition, the Blue Schools Mediterranean is an Erasmus + funded project, and will last for around three years. 

The BlueS_Med was officially launched earlier this year in January 2021, and is joining together 10 partners from four Mediterranean countries: France, Italy, Greece and Malta!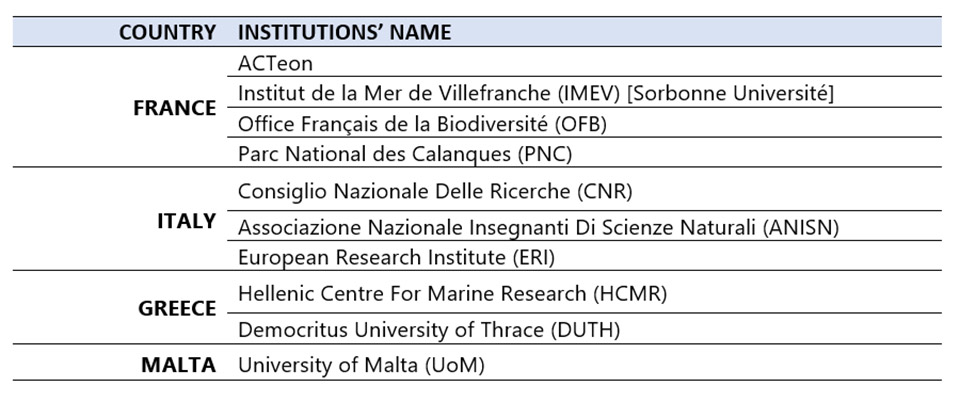 Additionally, 14 schools will embark on this journey to develop marine educational activities within schools, also referred to as "Blue Challenges". These schools cover various age groups, from elementary, to middle and secondary levels.
The project partners, school teachers and pupils will co-create projects to inspire action to protect the Mediterranean Sea, alongside local stakeholders.
These projects shall follow four key principles, illustrated below:

The project will deliver 5 key intellectual outputs, 3 learning activities and 5 multiplier events!
But details on these activities, and more, will come soon, so stay tuned on BlueSchoolsMed.eu