Blue Schools Med project activities
In parallel to the EU4OCEAN Med Sea Basin event that took place last September 24-27, the Blue Schools Med project undertook two important activities, located in Venice, Italy. The first was a transnational project meeting, joining together for the first time the 10 project partners in person after almost a year of working together virtually, and the other was a hybrid teachers' training event!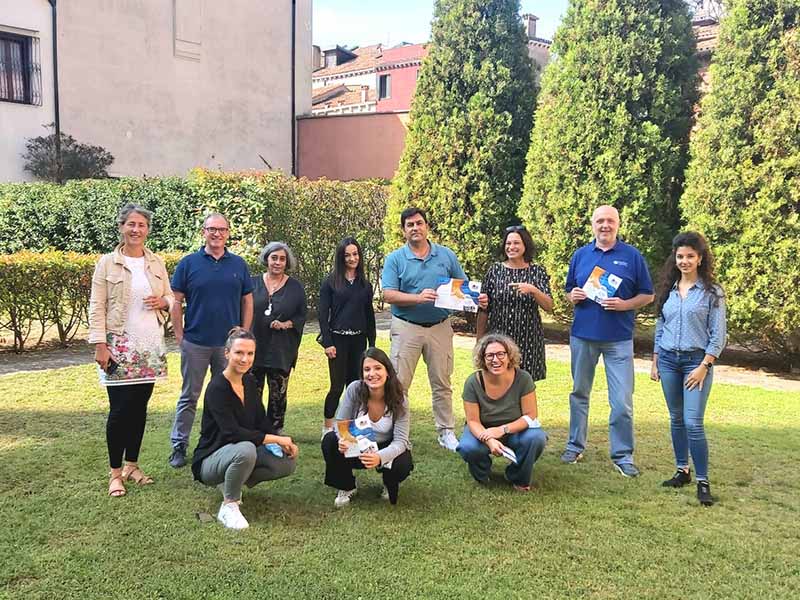 The transnational project meeting
The transnational project meeting extended over 1.5 days, joined together 15 members of 8 partner institutions. Additional team members tuned in virtually as well.
The transnational meeting 2, which marked the transition to the second phase of the Blue Schools Med project, proved to be quite fruitful: After a tough virtual year, the partners had some overdue debates and discussions, which helped to move things forward, but also to renew the enthusiasm and excitement to the upcoming activities. Several challenges that the project has faced were addressed, and quick solutions proposed, in parallel to a road map for the rest of the project.
The main identified obstacles revolved around encouraging teachers to participate more actively, understanding their needs and expectations from the project, and identifying solutions to facilitate communication. Tasks have been restructured across various partners, and administrative issues were settled and explained.  Communication material developed over the course of the project has been shared and showcased, and a teachers' manual revealed!
The teachers training
The second activity which took place on the 27th of September 2021 was the teachers' training, which was planned initially with the physical presence of teachers from the four partner countries, but due to COVID19 restrictions a different planning approach was adopted.
The first part of the training, which took place in Venice, was hybrid, joining together the partners physically and the teachers virtually. The second part will take place in the upcoming weeks, whereby each partner country will organise its own national training separately with its teachers.
The online training was divided into two sessions: The first session provided a recap on project progress, framework and upcoming activities. It also included two very interesting presentations of two different pupils' activities ("Save the monk seal" from Thessaloniki, Greece "Discovering the Acqua Alta" from Venice, Italy). This set the stage for the second part of the training, which was a rather hands on workshop where groups were made to discuss the upcoming national trainings and expectations.