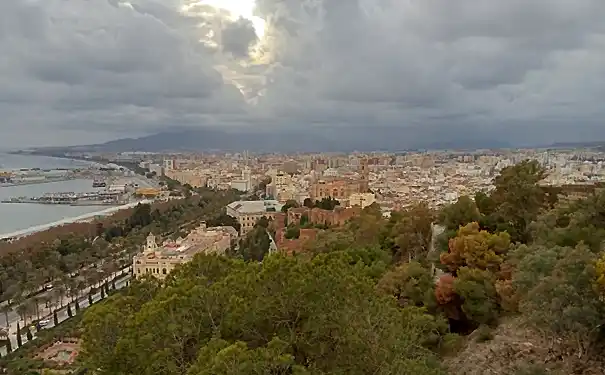 Málaga after the storm, and also after the annual meeting of the UNITED project! A concentrate of ocean enthusiasts and interdisciplinary work for a more sustainable use of our seas.
What is UNITED? A 36 partners H2020 research project for investigating ocean co-location and multi-use on five aspects: technology, regulation, economic, social, and, of course, environmental.
Several multi-use combinations are being considered through the 5 pilot sites, such as wind farms combined with aquaculture, aquaculture combined with diving, tourism combined with wind farms, and wind farms combined with ecosystem restoration.
The project now enters its final year, and ambitions to integrate its finding in a cross-pillar assessment framework, which should be able to answer questions such as "Are the environmental impacts of a multi-use site lesser than the ones of 2 single-use sites?", "How should multi-use projects be audited?", "Can multi-use be a viable business model?", "How to make multi-use more beneficial for local communities than single uses?"